You don't pay for users!
One tariff = unlimited usage options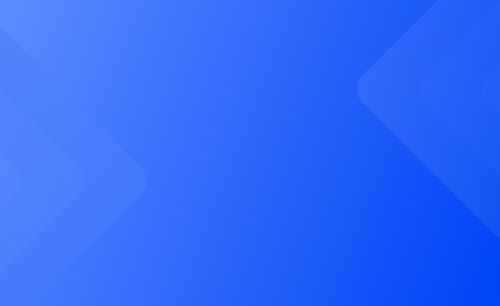 The prices are without VAT
Free

Get started FREE

Basic

Get started FREE

Standard

Get started FREE

Pro

Get started FREE

Enterprise

Contact us

Fundamentals

Users

Unlimited
Unlimited
Unlimited
Unlimited
Unlimited

Applications

2
10
25
100
Unlimited

Tables per app

10
25
50
250
Unlimited

Records per app

1 000
25 000
50 000
250 000
Unlimited

Audit history

2-week
3-month
Unlimited
Unlimited
Unlimited
API calls per day
100
25 000
75 000
100 000
Individual API

Storage

100 MB
3 GB
5 GB
50 GB
Individual
Workflow Automation
20 automations / day
1 000 automations / day
5 000 automations / day
10 000 automations / day
Unlimited

Work with data

Table
Kanban
Calendar
Forms
Data Imports
Data Exports
Filters/search
Fulltext search
Multi edit
Conditional formatting
Form designer
Public forms
Dropbox, Google Drive, OneDrive and File Servers support

Features

Advanced Access Controls (Users & Roles)
Scriptings
Report designer
Dashboard
Modules manager
Workflow Automation
20 per day
1 000 per day
5 000 per day
10 000 per day
Unlimited
Multilingual app
Audit history overview
Links to documents
Custom data sources
Exchange rates
GDPR

2FA

Customization

Subdomain
Own domain
Custom branding
Active directory
SSO
On-premise

Support

Email support
Chat support
Priority support

Integrations

API
Make
Zapier
30% discount for non-profit organisations
We value the work of not-for-profit organisations and are happy to offer them a discount on a selected price plan.
Contact us
Frequently asked questions
One tariff – an unlimited number of users?
Yes, of course, you do not pay for individual users. In our application you do not pay for the number of users who can access it. Tabidoo charges you only for data usage.
We do not want to discriminate against users who may, for instance, just browse data.
What is an application and a table?
A table is one data source, for example a list of your users, a list of tasks or the history of changes made by users in the application. You can imagine it as a table in a database or one sheet in Excel.
An application is then a group of tables.
Do I need a credit card to register?
No payment card is required to sign in to Tabidoo. Try our Free plan. Payment card is needed only if you wish to upgrade to higher plan.
Is it possible to cancel my subscription?
Yes, you can cancel your subscription at any time. Your tariff will remain valid until the cancellation of your subscription.
Am I limited by features in the Free plan?
No, we do not limit users by functionality. Even in our Free plan you have at your disposal the same functionality as you do in our Pro plan.
What happens if I reach the limit of my plan?
If you reach the limit of your currently active plan, Tabidoo will offer you the option to upgrade to a higher plan. It is then entirely up to you whether or not you choose to upgrade. For individual plans, please contact us.
New Tabidoo customers can enjoy a maximum of 60 minutes of free support.
Additional customer support is based on the customer's subscription:
For the Free price plan, email and chat support is provided, the availability of which is not guaranteed.
From the Basic pricing plan and above, the customer has guaranteed email and chat support, whose working hours are weekdays from 8am-4pm and maximum response time is 24 hours (3 working days). The subject of the given support is primarily the resolution of errors and malfunctions. If the customer needs help with setting up Tabidoo according to his needs (creating applications, tables, scripting, etc.) it is possible to use our paid support at an hourly rate of 1500 CZK.
If the customer wants guaranteed support with better response time, they can use our paid SLA support.
I couldn't find an application in Templates that suited my requirements.
That can happen too. However, Tabidoo is a very flexible system. Send us your application requirements and we'll be happy to build it for you. We always deal with extra requirements individually upon customer's request. We always find a solution for everyone.
I would like to store large amounts of data, is your system ready for such a load?
Yes, our system is ready to process millions of records. It is possible to reserve a dedicated server in our cloud or we can transfer the entire Tabidoo system to your company's network. Do not hesitate to contact us.
I would like to store sensitive data, is it possible to make Tabidoo work in corporate network?
Yes, Tabidoo can be run on a corporate network, on Linux or Windows servers.
Customer support and regular updates of the Tabidoo system are a matter of course. We will be happy to provide you with further information.
I would like my data to be stored outside the EU, is this possible?
Yes, you just need to tell us in which geographical location you want your data to be stored. We'll take care of the rest.
100% availability guarantee
The domain app.tabidoo.cloud is based on three independent data centers. We declare, that if you are not able to use Tabidoo due to service downtime for more than 30s, we return your money for the monthly subscription for any plan.
Tabidoo is able to cover most of your data needs. We completely understand that the decision to transfer data and processes can be difficult. Occasionally we get the question: What if you discontinue your service?
Let's first say that shutting down Tabidoo is complete nonsense. It's a successful platform with many customers and a stable base. It's our only product and we're fully focused on it.
And that's why we can declare the following. If for any reason we stop providing Tabidoo service, we will release all source code and installation guides as open source. We will provide you with the ability to download your data.
Try Tabidoo today
Free version with full functionality
No payment per user
No credit card needed