Low-code platform Tabidoo.

Unlimited possibilities for creating business applications
Create business applications in minutes without the need for programming skills.
Try Tabidoo for free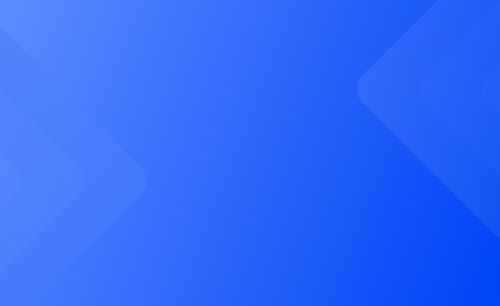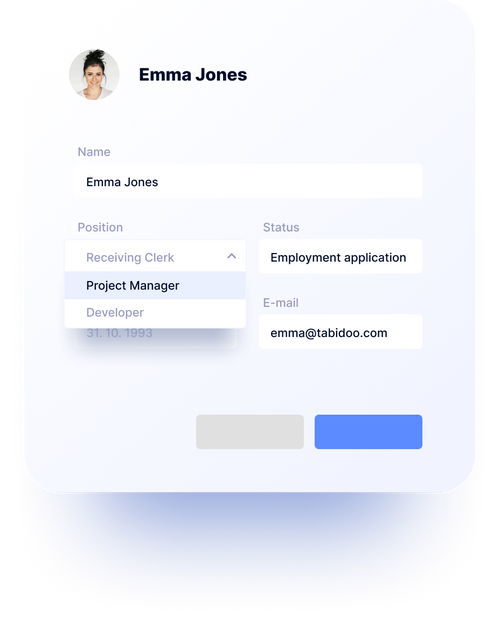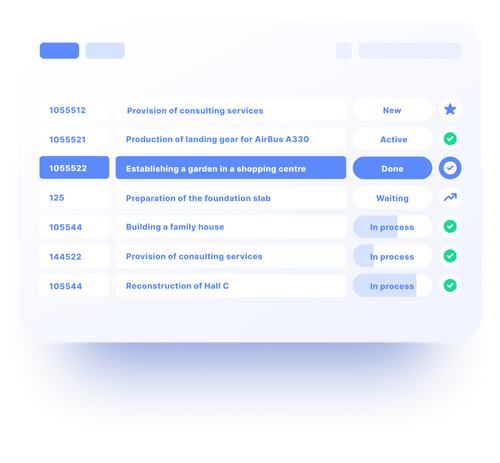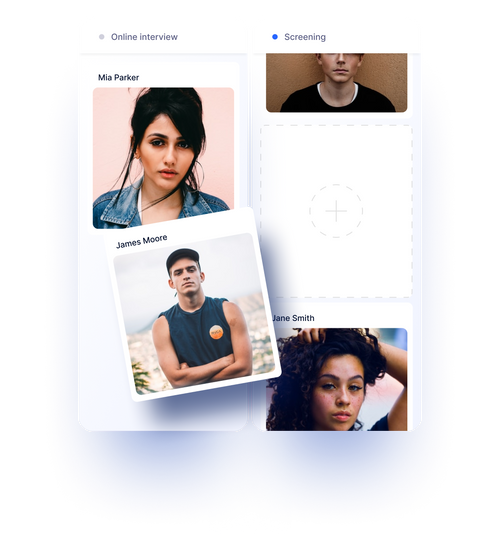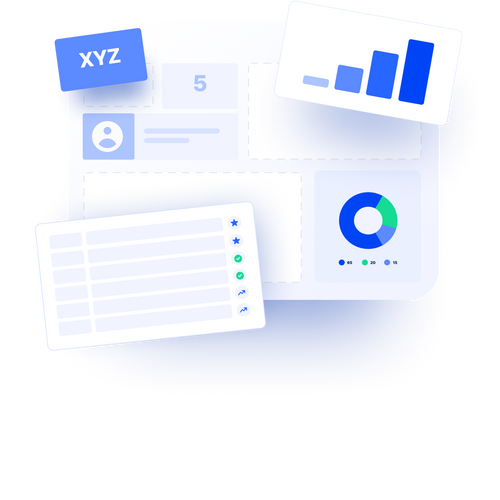 Data views
Tabidoo offers several views of the data. The base is a Table. Another view is Kanban, also known as cards. You can also view your data using a Calendar. What's more - in all types of views you can easily search, filter and edit your data.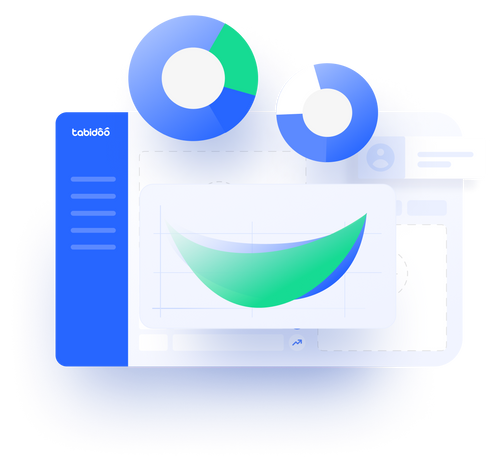 As fun as Lego
Do you know the Lego? Tabidoo is just like that :-) A simple and modular solution that adapts to any type of business. Imagine Tabidoo as Lego bricks that fit together easily and it's up to you what you make of them.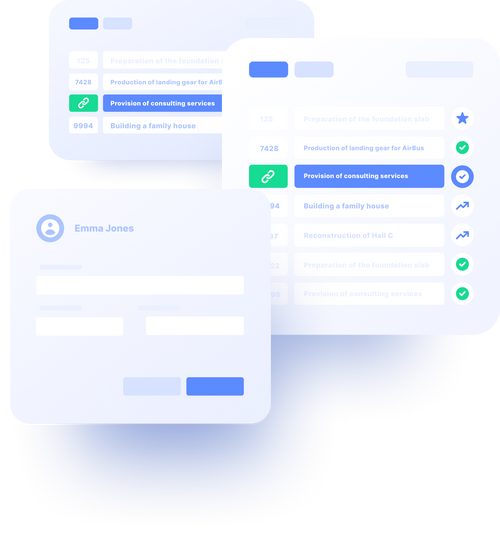 Clearly organized data
The heart of Tabidoo app is the data available in clear and simple tables. Tabidoo helps you manage this data in an easy and intuitive way.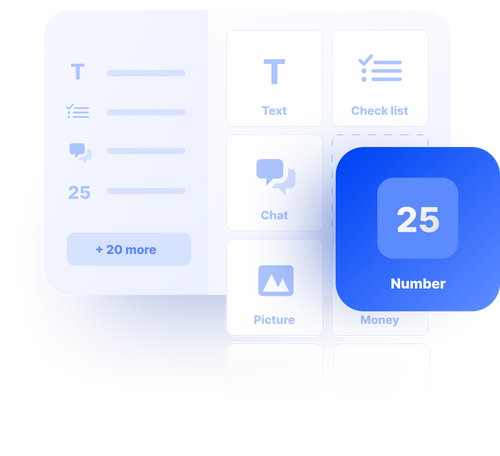 Imagine, create, use
!
You can think of table fields or columns as cells in a table. Each field has its own name and data type. Data types define the basic behavior of a field. You can choose a data type text, a number or one of many other data types.
Clearly displayed data
Create simple graphic and text dashboards!.
Your app, your dashboard
Tabidoo offers a set of widgets that you can place where you need them.
All in one place
Thanks to dashboards, you can keep important information in sight at all times.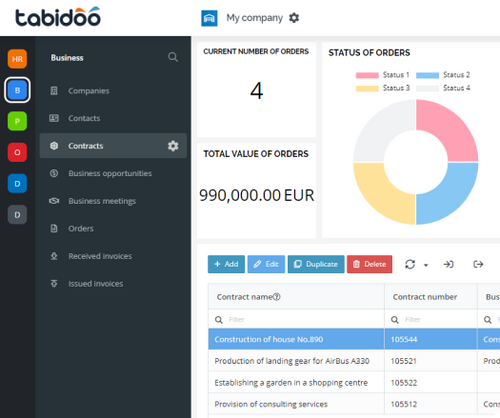 Access control using roles
Users
All users access the system via their login and password. They have also the option of logging in via Google or Facebook.
Roles
Each user has a role in the organisation that defines their job role, such as HR, accountant, project manager, etc.
Rights
Each role corresponds to the needs of a given user and displays only the information they are supposed to see in their role and defines how they will work with the data.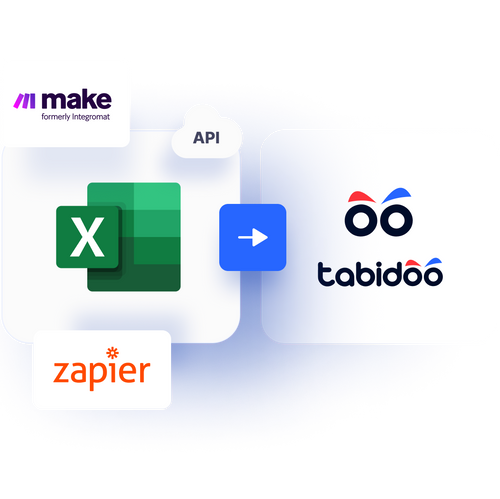 Data Import
Import your data
!
Easily and quickly import data into Tabidoo from Excel spreadsheets, or via the Tabidoo API, or use the Make or Zapier integration platforms.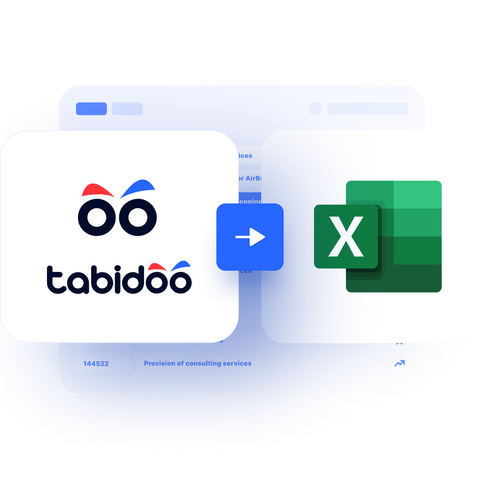 Data Exports
Easy data export
You can export the data to excel spreadsheets at any time.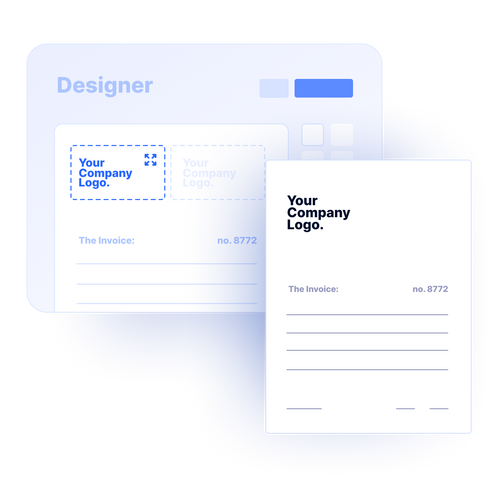 Reports
Create awesome
!

Reports

Create your own reports, save them to PDF, print or email them.
Change history
Tabidoo contains a full change history (audit history) to individual data. It records the entire lifecycle of each record from creation to deletion. This lets you know who made what changes. The change history contains the following information:
What property has been changed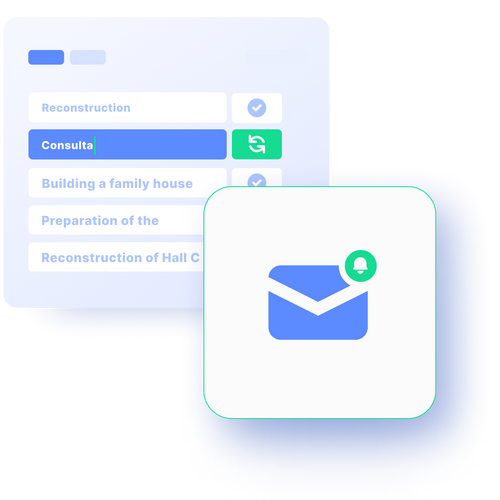 Stay up-to-date with notifications
You'll know about any upcoming event or deadline in advance. Thanks to notifications, you will be informed of any changes. Contract expiry or contract deadline? A record change made by another user? Tabidoo will notify you clearly and well in advance of the approaching date.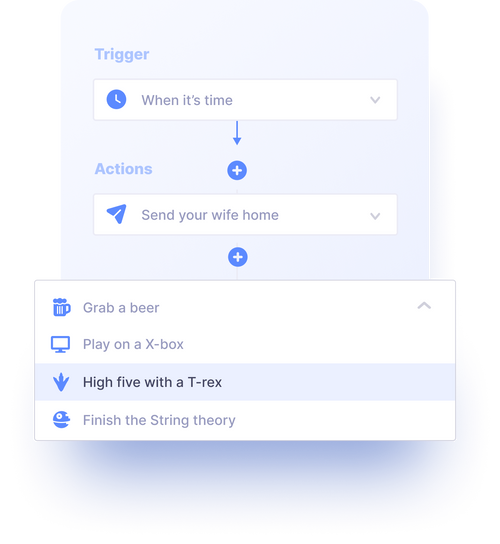 Workflow automation
Stop the routine. If your work involves routine and repetitive tasks, leave them to Tabidoo. Tabidoo includes workflow automation that takes care of it for you.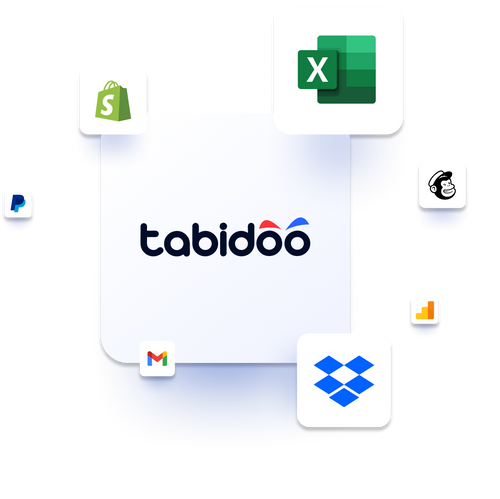 Connect apps with Tabidoo
Connect Tabidoo to any other app!. Tabidoo API, Make or Zapier allow integration of many systems and make it easier and clearer to pass data between them.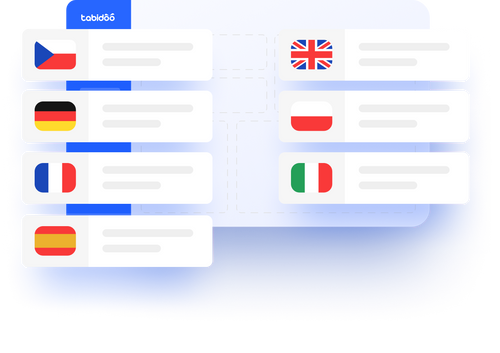 Multilanguage
Tabidoo is translated into 9 world languages such as English, German, Italian, Spanish and others. Do you collaborate with colleagues from different countries? No problem! The app will speak to everyone in their own language.
Ready-made apps
We have ready-made solutions so you don't have to build applications from scratch. Just use our App Templates. Simply download, test and customize these to suit your needs.
Digital company
A digital company will help you with the day-to-day management of your business.
CRM / Customer Relationship Management
Manage customer relationships with a simple CRM that can be tailored to your exact needs.
Task management
Try simple and clear task management to manage your daily tasks.
And much more
Check out all the ready-to-use apps.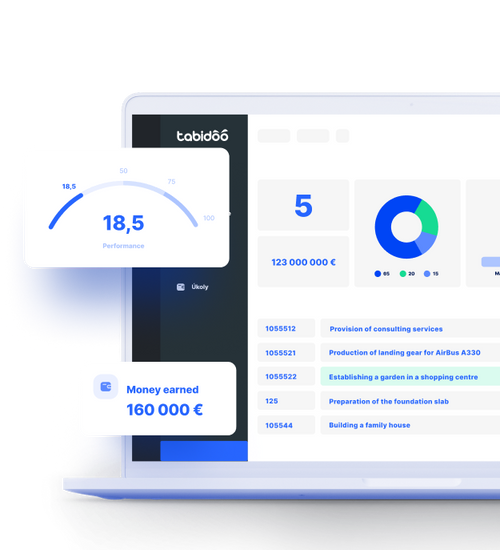 Security
The security of your data is our number one priority. We use EU certified data centres.
Data backup
Tabidoo databases are geographically replicated and backed up on a daily, weekly or monthly basis. Your data is therefore safe with us.
Guaranteed app availability
Because all parts are replicated to multiple data centers, we really stand behind the availability.
GDPR
Does your data need to comply with GDPR? It's no problem for Tabidoo. Just set up what items are GDPR sensitive. You can then manage separate permissions on them and print or delete them on demand at any time.
Rule of 30 seconds!
If Tabidoo doesn't work for more than 30 seconds, we'll refund your monthly subscription.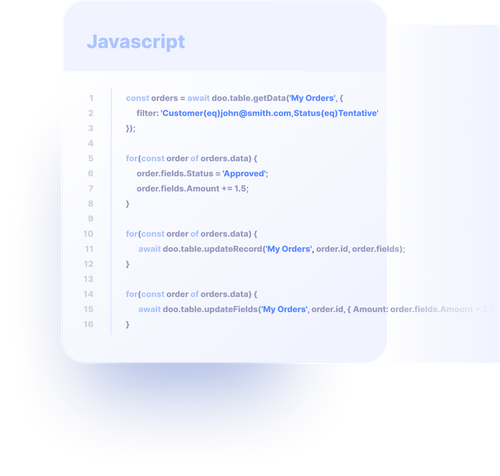 JavaScript
Do you need to customize the solution to your needs? Tabidoo has no limitations in this respect either. If you have JavaScript skills, you can customize the behavior of forms and other parts of the application.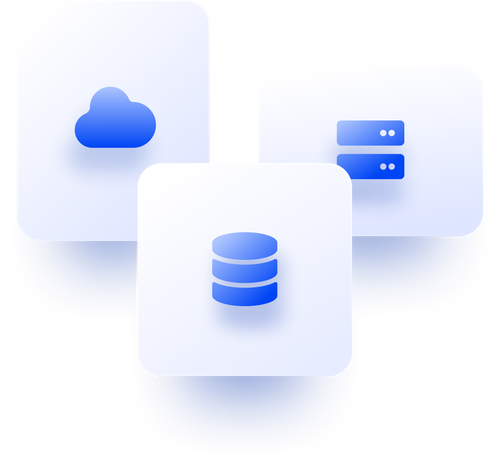 Operating modes
Tabidoo operates in several modes. The Cloud, that runs within the EU and meets a number of certificates. We also offer a hybrid mode where the data is on your servers but the application layer is managed by us. You can also run Tabidoo in on-premise mode, i.e. completely on your infrastructure.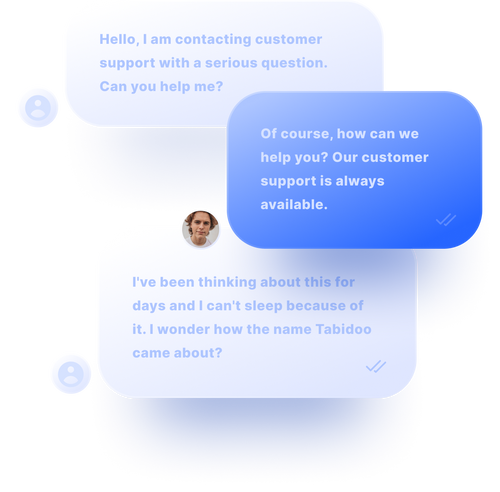 Customer support
Tabidoo is a Czech company with both Czech and English customer support. If you have any questions, please do not hesitate to contact our customer care team who will be happy to help you.
Try Tabidoo today
Free version with full functionality
No payment per user
No credit card needed