Create business applications for your customers.

Fast. Easy. Simple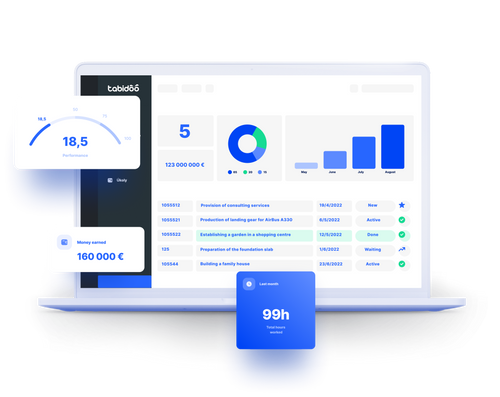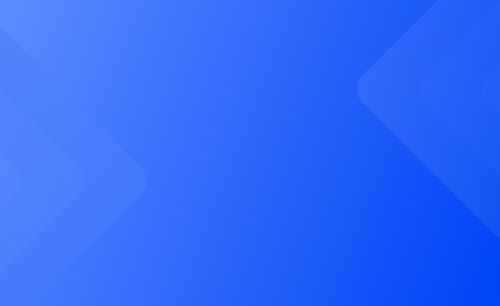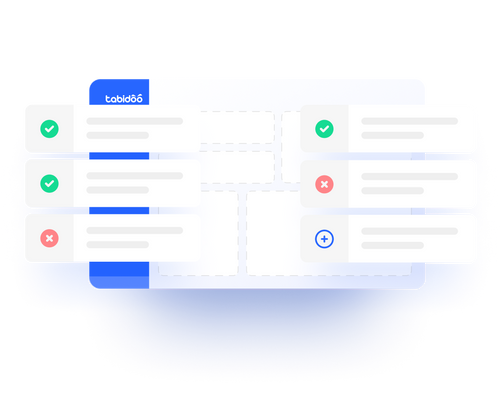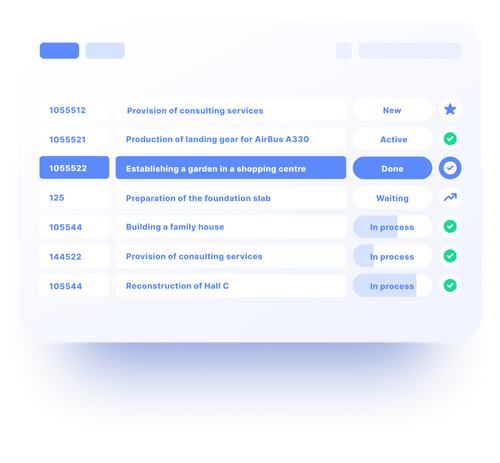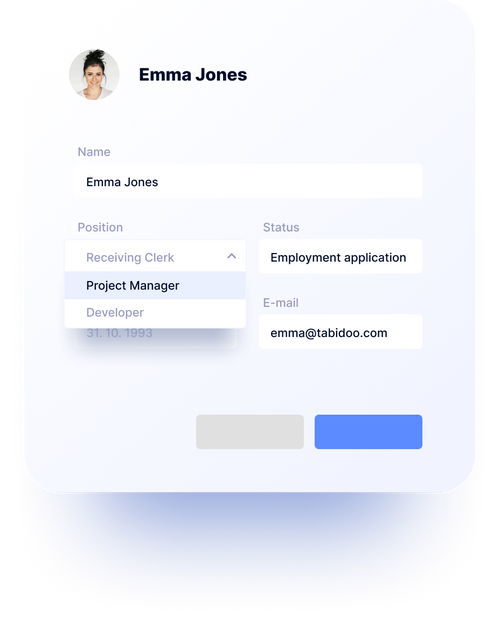 Tabidoo is a feature-packed platform. Managing your business has never been easier.
With features like dashboards, data views, imports, exports and integrations, you get a unique tool for managing your business. Working with your data will be easy and fun all in one.
Why Tabidoo?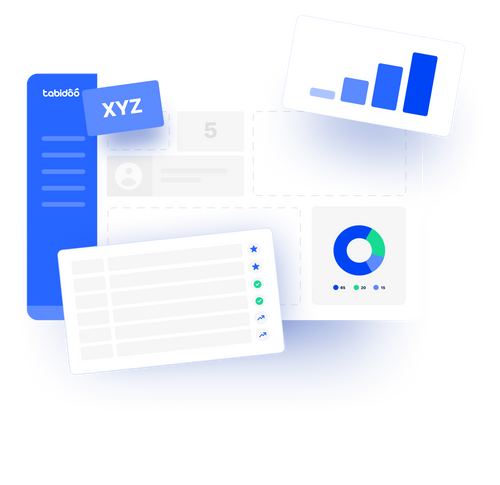 You create tailored applications for your customers
Tabidoo is not just a simple and user-friendly low-code platform. With Tabidoo, you put together business applications the way your customers need them. Fast, simple and without compromise.
Create apps in Tabidoo

!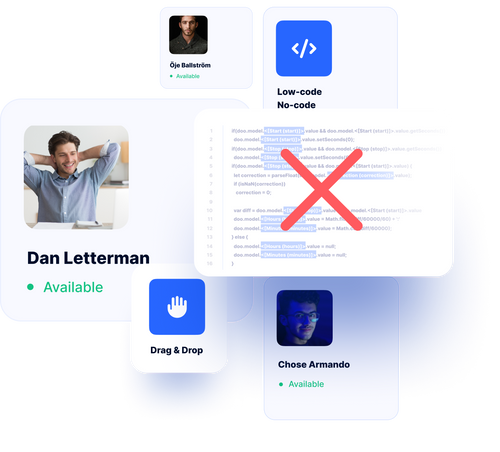 Saves developers' time
!
From now on, you will need programmers only for more complex projects. For everything else, there's Tabidoo.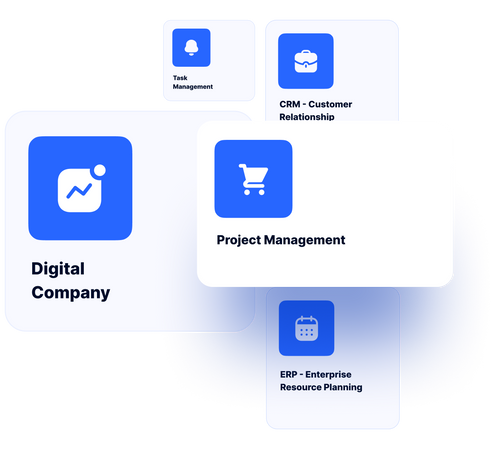 You build a relationship with your customer through your apps.
Create business apps as ready-made solutions. You can also publish apps to App Templates and offer them to anyone around the world.
Visit App templates
What is a Low-code platform and why use it?
Let's take an example from the automotive industry and compare the process of making a car with software development. Today's cars are not made up of basic parts like nuts and bolts, but of pre-assembled blocks or components. In this way, today's cars are assembled relatively quickly, at an affordable price and with a predictable result. And so does work a Low-code platform like Tabidoo.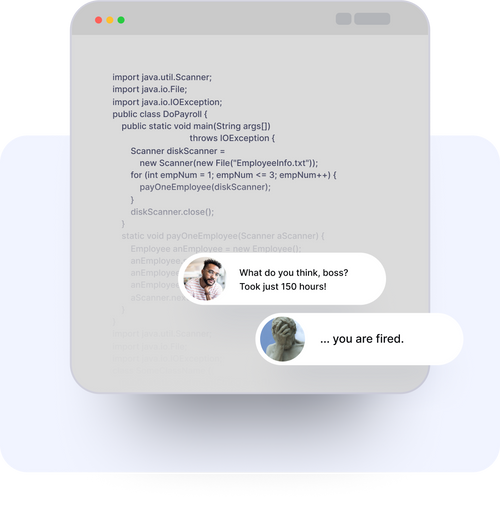 An earlier way of developing applications
Disadvantages
Price
Worse price prediction
Worse delivery time prediction
Slow reaction to change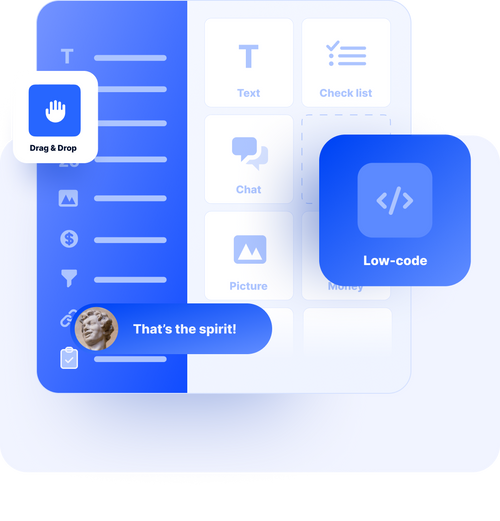 Low-code platform for app development
Pro
Fast delivery
Resistance to errors
Effective
Standardized
Safe
Cheap
Tabidoo works on the principle of a Low-code platform
Tabidoo offers users a step-by-step way to create applications thanks to its many pre-made features.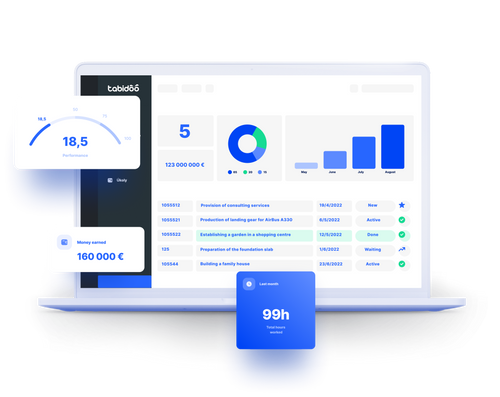 Fast delivery
Tabidoo allows more apps to be built in less time, what once took months now takes only days, even minutes.
Lower costs
Thanks to Tabidoo, you can build apps that otherwise would need many hours of research, hand-coding, and testing.
Easy customisation
Tabidoo helps make the necessary changes quickly and adapt any app to the required needs of the customer.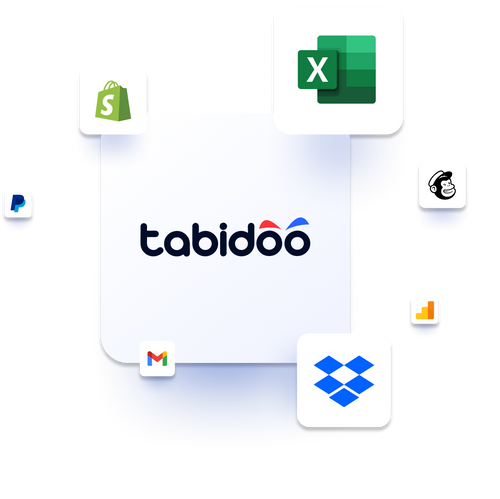 Integrate to anything. Collaboration with other software is easy.
Easily connect Tabidoo to any other application via Zapier, Make or API. Tabidoo will manage all your company databases and thanks to integrations you will get unlimited possibilities of use.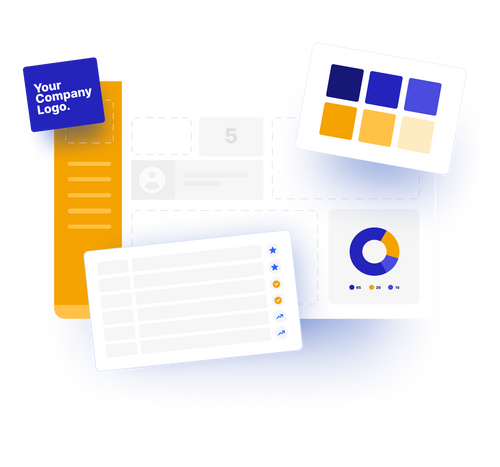 Keep Tabidoo in your corporate colours and branding.
You can run Tabidoo on your own domain and under your company brand. This way the customer can get a complete solution from your company.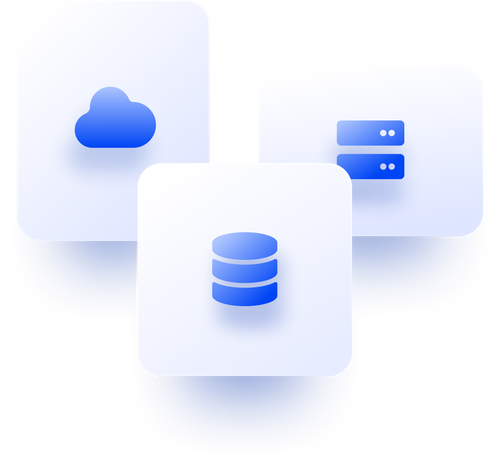 Cloud or On-premise? Create solutions according to customer needs.
Tabidoo offers several modes of operation. The basic one is Cloud, then On-premise or combined mode On-Premise-Hybrid.
Modes of operation
Tabidoo offers two levels of partner program
Basic Partner
The partner receives 30% of the license price for the duration of the relationship with the customer.
Become a Basic Partner
Gold Partner
Gold Partner creates applications under its corporate brand and delivers them to its customers. It pays Tabidoo a rental fee but sets its own pricing policy towards end customers.
Become a Gold Partner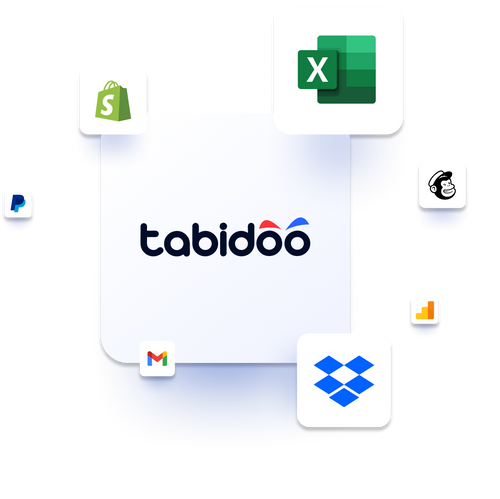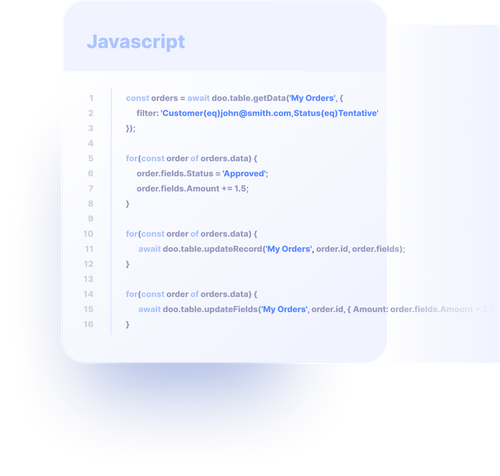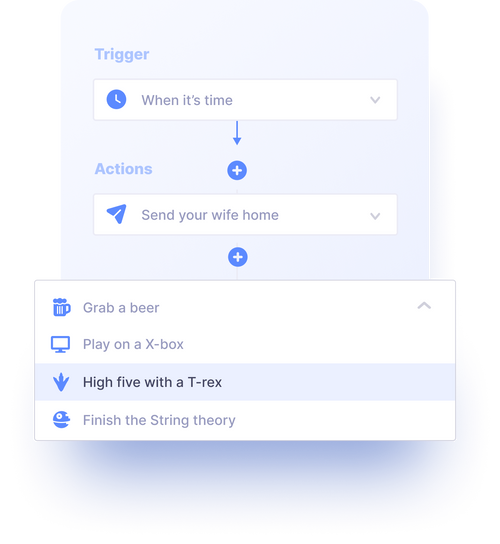 Integrations
Connect Tabidoo to any app or software to increase your productivity. Make, Zapier, or API allow you to integrate any system, making it easier and clearer to pass data between systems.
JavaScript
If you have JavaScript skills, you can customize the behavior of forms and other parts of the application.
Workflow automation
Tabidoo includes workflow automation that takes care of the repetitive activities for you.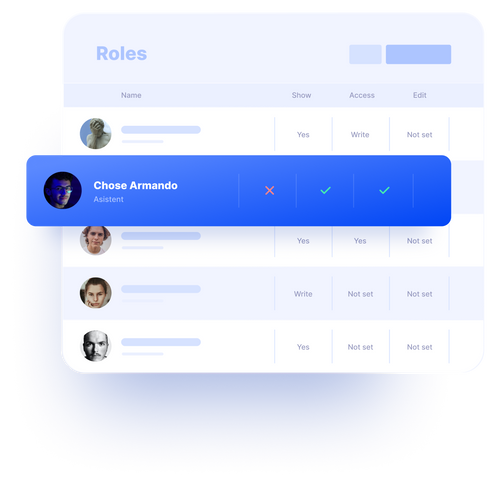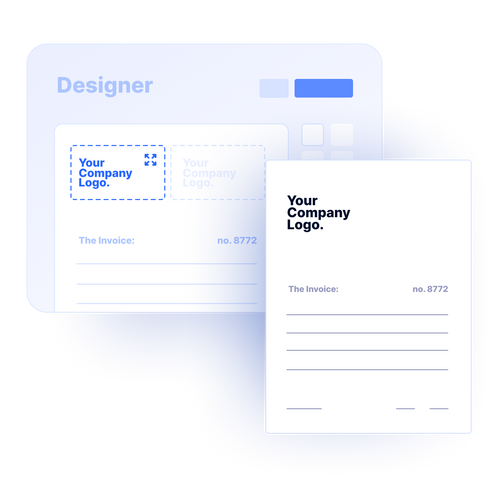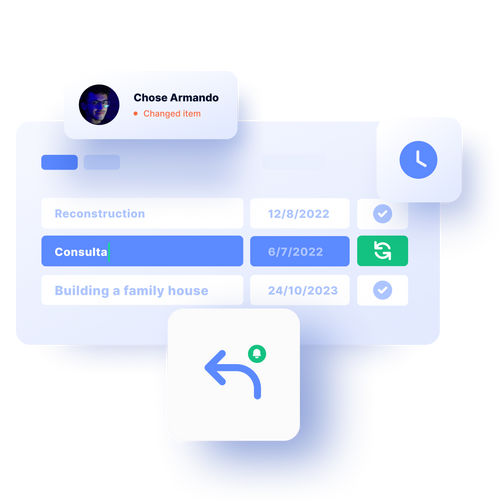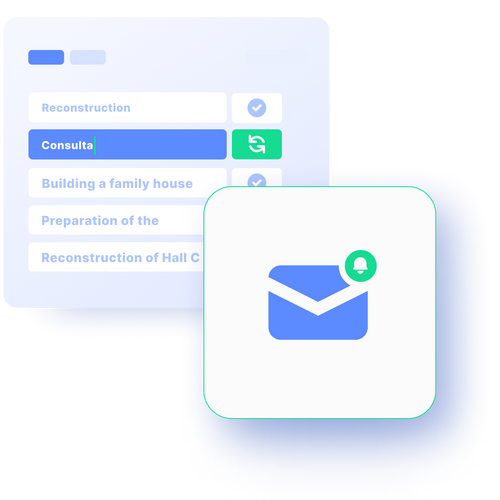 Roles
Access control using roles.
Reports
Create your own reports, save them to PDF, print or email them.
Change history
Tabidoo contains a full change history (audit history) to individual data. It records the entire lifecycle of each record from creation to deletion.
Notifications
Thanks to notifications, you will be informed of any changes.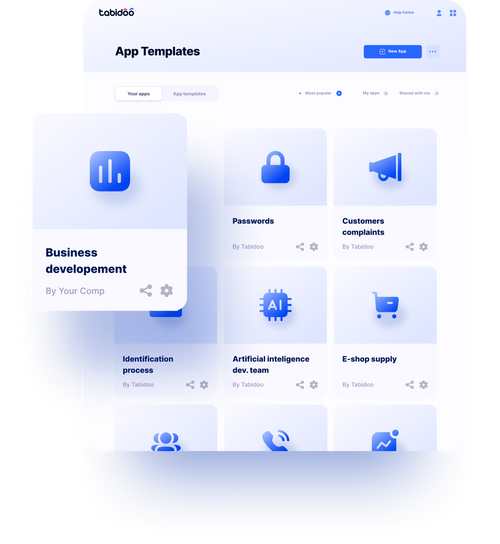 Offer your apps using App Templates
Do you know of an app that other customers need? Place it in the Tabidoo App Templates and get new customers from every download. Similar to the Google Play and Apple Stores.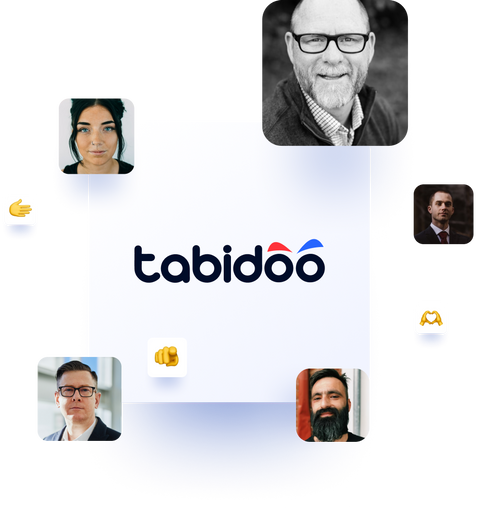 Become part of the Tabidoo ecosystem, join us and you will grow with us
The Tabidoo team has prepared a complete partner program for you, including training. We will make available a partner portal where we will meet regularly. We will also be happy to share your insights on how to further improve Tabidoo.
I want to become a partner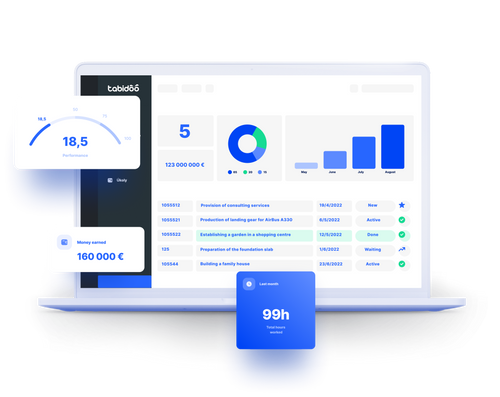 Get Tabidoo for free for business purposes
The cooperation includes a Tabidoo account for business purposes. This is completely free for you. Take advantage of the support of the Tabidoo sales department!
Become part of the Tabidoo ecosystem. Join us and you will grow with us.
Tabidoo has prepared a full partner program for you, including complete training. We will make available a partner portal where we can meet regularly. We will also be happy to share your insights on how to make Tabidoo even better.
I want to become a partner