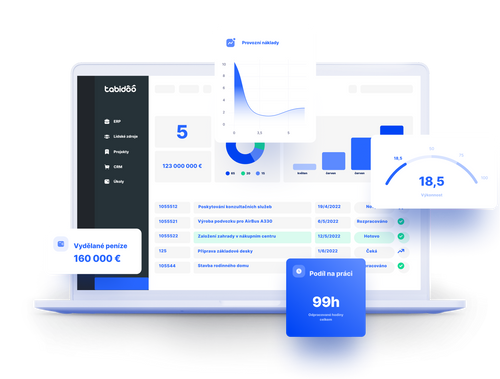 No-code vs Low-code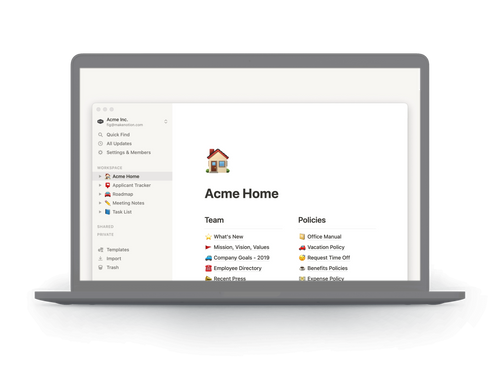 No-code vs Low-code
There is a lot of confusion about the definition of these expressions.
Let's go over how we have it in Tabidoo.
No-code
In the no-code area, you create applications completely without coding. According to some sources, no-code means you can't code, so the platform has limited customization.
Low-code
In the low-code platforms, you create applications with minimal code. According to some sources, low-code means that you have to code a little, but you get very wide customization options.
Tabidoo is a unique intersection of both worlds.
You don't have to program, but you can.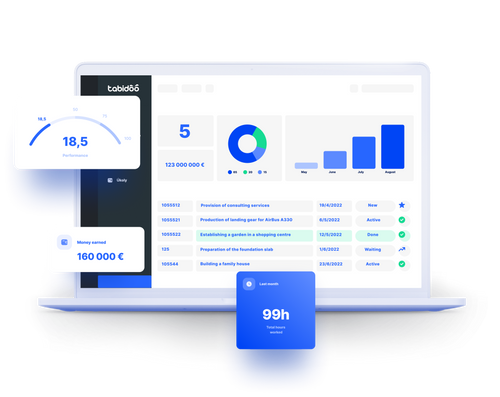 Low-code is for developers
Not in Tabidoo
In Tabidoo, you can create full-featured applications without a single line of code. But that doesn't mean that the extensibility is limited to what the platform allows. In Tabidoo, you have the ability to modify the behavior of the system at any time using JavaScript.
Try Tabidoo for free
No-code is for simple applications.
Is it?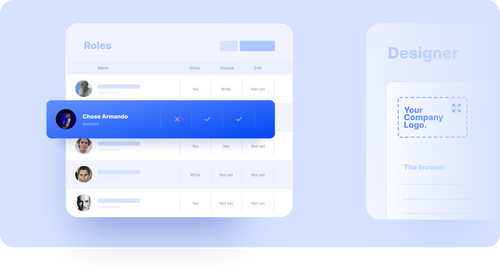 This may be true for some platforms. However, because Tabidoo has the best of both no-code and low-code, you can create any solution you want. From simple tables to sophisticated automated systems with synchronization across the organization.
Speed
The Tabidoo app is ready in a fraction of the time compared to custom development. Hours vs months.
Price
The only price for development can be your time. In a few hours you will learn how to create tables in Tabidoo. And then you only grow the application as you learn to implement more and more features.
Development
The development of the platform is ongoing. The functionality is constantly being expanded and improved. You don't have to do anything and you have a better solution every day.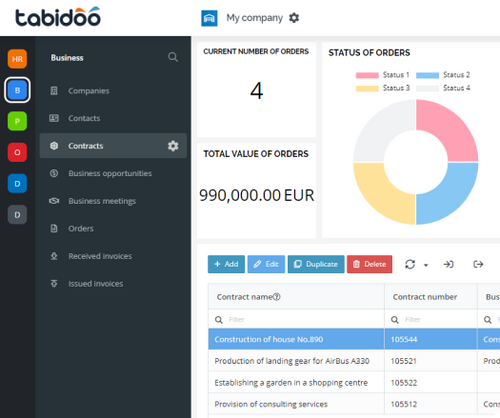 Main Tabidoo features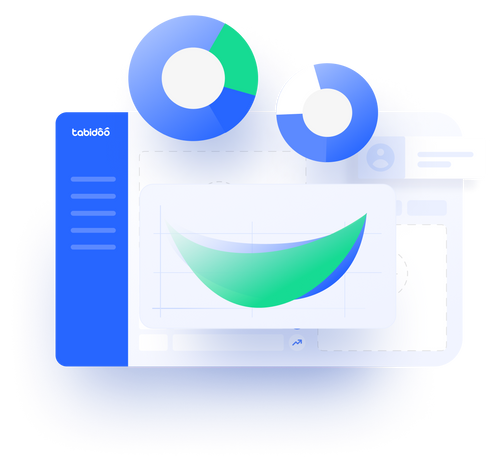 As fun as Lego
Do you know the Lego? Tabidoo is just like that :-) A simple and modular solution that adapts to any type of business. Imagine Tabidoo as Lego bricks that fit together easily and it's up to you what you make of them.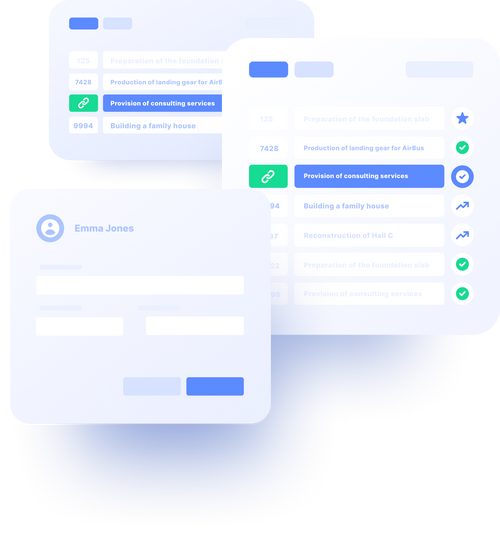 Clearly organized data
The heart of Tabidoo app is the data available in clear and simple tables. Tabidoo helps you manage this data in an easy and intuitive way.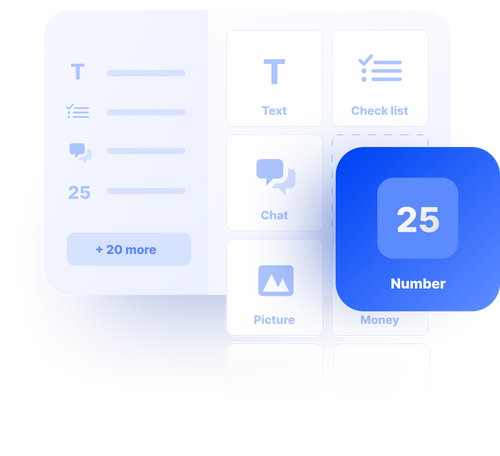 Imagine, create, use
!
You can think of table fields or columns as cells in a table. Each field has its own name and data type. Data types define the basic behavior of a field. You can choose a data type text, a number or one of many other data types.
See all business-boosting features
Tabidoo comes with more than 24 ready made features that rocket launch your company management.
See all features
Try Tabidoo today
Free version with full functionality
No payment per user
No credit card needed
Try Tabidoo for free